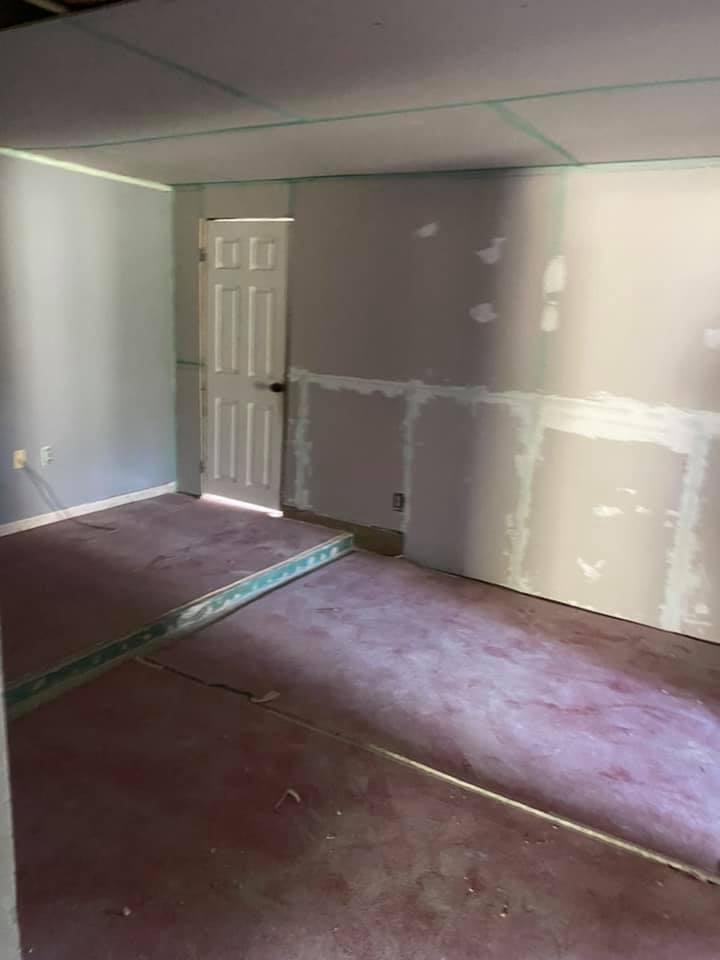 If you need drywall repair in Leesburg, Va, Hendon Drywall Repair can help. Whether it is a small hole or complete drywall installation in your home, we provide all range of services that you may need.
Drywall can get damaged in different ways. Holes can be caused by force against the wall or when performing repairs on your plumbing system. Furniture is another culprit that can damage your drywall. It doesn't matter what caused the damage to your drywall. Hendon Drywall Repair can handle all types of drywall repair. Depending on the damage's size, our experienced team can perform a simple drywall patching and make your damaged drywall appear new again. If the damage is too large to be repaired, our team can replace the drywall with a new one and perform drywall finishing to match the existing drywall. By the time we are done providing these services, you will not be able to tell that there was damage to your drywall. That's how effective our professionals are.
Minimize Noise from the outside
Soundproofing is one of the many benefits of installing drywall in your home. If you need a quiet place, away from the noise and outside distractions, drywall is one of the best materials to install in your home or office in Leesburg, Va.
Hendon Drywall Repair team begins by reviewing the best soundproofing system that matches your needs and helps soundproof your room. Soundproofing can also be done in a single room if you want, for instance, a gaming room or a kids' room to learn to play the drums.
Although soundproofing may not entirely prevent the noise, it minimizes it to a great extend, giving you peace of mind and the opportunity to focus on other things.
Mold elimination
Mold growth is one of the common causes of drywall damage. If you see mold growing on your drywall, don't wait to give us a call. We also provide mold removal services in Leesburg. When your drywall is damaged by mold, getting rid of the problem involves removing and replacing the affected drywall before it gets to others. Depending on the severity of the situation, it may be possible to get rid of mold growth without replacing the drywall. But first, you will need to find what causes it to grow. However, in most cases, this situation has involved replacing the damaged drywall with a new one.
If you have spotted mold growth on your drywall, Hendon Drywall Repair is just a call away to attend to your drywall repair needs in Leesburg, Va.